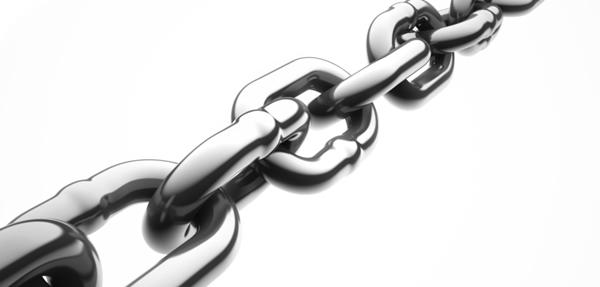 Kiln chain
Rotary kiln chains are mainly used in the cement industry in wet processed kilns as well as in long dry kilns. Moreover, kiln chains are used in the aluminium and pulp and paper industry.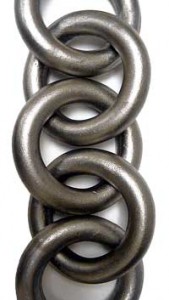 A properly designed chain systems as the following tasks:
– heat exchange
– material transport
– cleaning kiln shell
– dust emission reduction
– destroying of mud rings
Kiln chains are mainly fastened inside the kiln as :
– straight curtain chains
– spiral chains
– garland chain
Studless chain data
There are currently two types of chain in common use within the marine industry. Studlink chain, which is the most popular, is used by the shipping and
oil industries. Studless chain, which has no studs, is generally used in special mooring applications such as permanent moorings for FPSO's. Open link chain is typically used for marine moorings.
Coal-mining round link chain

Bucket elevators
Double strand scraper conveyors
Brackets and distance plates
Chain attachments, couplings and scraper bars
Elevator buckets
Chain wheels and shafts
Specific characteristics
Extreme working conditions
-Temperature
-Wear
-Corrosion
-reduced lubrication
3 dimensional
Hardened steel, stainless steel
Range of applications:
-Cement industry
-Mineral industry and mining
-Power plants
-Recycling and waste handling
-Oven and incineration installations
-Glass industry
Hoisting round link chain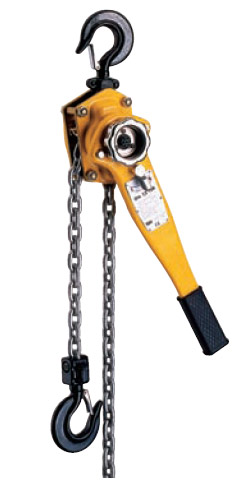 Contact for e-mail to define the configuration of the machine or equipment and price.